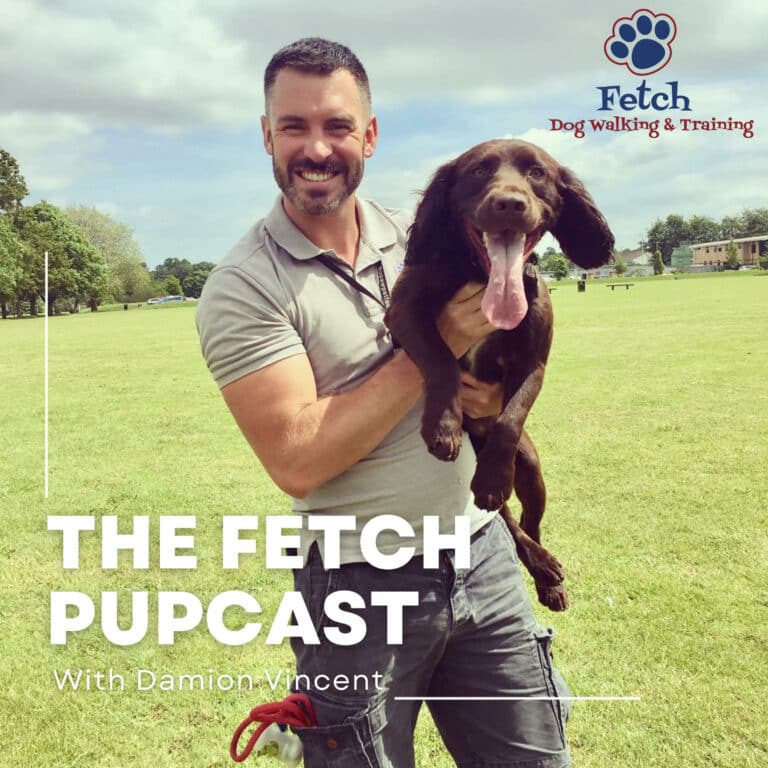 The Fetch Pupcast
Welcome dog lovers! Join us for our regular podcasts as we talk about all things dog as well as our journey and adventures within the business. We'll talk about all kinds of topics including training tips, breed advice and the day to day antics of our lovable Fetch dogs and how they never cease to make us smile.
Episode 24: Lets Heel Together-A Simple Guide
Walking is extremely beneficial for your dog, and for you! Most dogs are not born knowing the proper way to follow or heel while going on a walk. It is up to us to teach them this valuable skill which makes everyone happier and healthier in the long run! Listen in to learn how to teach a dog to heel. Patience and consistency is key!